Reliable web hosting based in Quebec, Canada to easily bring a wide variety of basic sites online. Good for: professional websites, portfolios, personal projects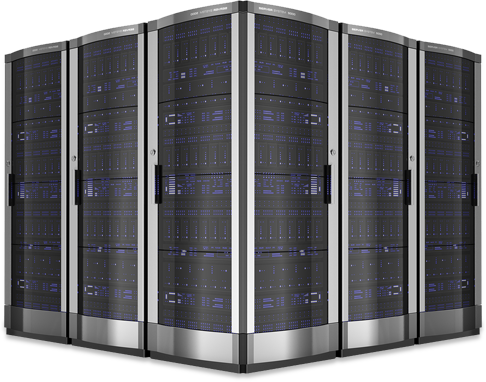 Build more with your budget
Whether it's for a client on a low budget or testing your own idea, Kenotronix shared web hosting makes it easy to build sites without a huge investment.
And what happens after launch is where things get really interesting. Our shared web hosting provides the resources and reliability needed to ensure your visitors have a seamless experience, with guaranteed 99.98% uptime and tireless 24/7 support for any issues you encounter.
Support always available
- 24h / 24, 7d / 7, 365 days
Are you having a problem with your shared hosting? Get in touch with our support team They are available to you 24 hours a day, 7 days a week, 365 days a year by chat, email, phone or support ticket.
website:
www.yourwebsite.com
All our web hosting plans include
A web hosting package just for you!
1 Website
No domain alias
1 GB Website Space
256 Mo RAM
10 GB Bandwith
HDD Disk
Staging not included
1 email account
SSL not included
Web Builder, 2 pages included
24/7/365 Support
99,98% Uptime garuanteed
30 day money back guarantee
5 Web sites
Domain aliases unlimited
10 GB web space
512 MB of RAM
100 GB bandwidth
High performance disks HDD
1 dev environment (staging)
25 email accounts
Web Builder, unlimited pages
SSL not included
24/7/365 Support
99,98% Uptime garuanteed
30 day money back guarantee
5 Web sites
Domain aliases unlimited
50 GB unlimited web space
2 GB of RAM
Bandwidth unlimited
High performance disks SSD
2 dev environment (staging)
Email accounts unlimited
Web Builder, unlimited pages
SSL included
24/7/365 Support
99,98% Uptime garuanteed
30 day money back guarantee
Shared Web Hosting Quebec, Canada
What is Shared Web Hosting?
Shared Web Hosting or Virtual Shared Hosting is a web hosting type where multiple websites are allowed to share a physical web server along with its resources like storage, network, computing power etc.
Shared Hosting is one of the most common web hosting services provided by web hosting service providers who allocate a reasonable partition or space suitable for your website on a Web server managed by the Hosting Service Provider. On this Web Server, there are other websites too, with whom you share resources of the Server. In fact, shared use of common resources of the Web Server is the reason why Shared Web Hosting is far cheaper than a dedicated hosting service.
Points to consider while choosing a Web Hosting Plan
Before you choose a Web Hosting plan, you must consider factors like expected traffic on your website, the number of websites you need to host, do you have the technical know-how to manage a web server, what are the bandwidth and storage requirements, what support and features you need from your hosting service provider?
There are many types of web hosting services available to choose from. The three major types of Web Hosting you should know about are – Shared Hosting, VPS Hosting and, Dedicated Hosting.
Dedicated hosting is for those who have a hefty budget for spending on a dedicated server, have a large business with heavy to very heavy website traffic, and also have all the technical knowledge required to set up a website, maintain it and manage all back-end technical services. If you have a tick for all these points, you can opt for Dedicated Hosting. A VPS (Virtual Private Server) Hosting Plan offers you a solution that lies between a Dedicated and a Shared Hosting Plan. VPS hosting provides a website hosting environment that permits dedicated resources like CPU and RAM for your website.
Shared Web Hosting is most suitable for business websites that are smaller in size, are in the introductory or initial stage when the amount of Traffic Load is low at your website, security concerns are less and, the business needs to go online with a cost-effective option. Moreover, shared hosting provides a flexible option to beginners for newly launched websites with an option to upscale.
So, if you are a personal blogger or a small business owner who is just getting started with going online Shared Web Hosting is the right choice for you. It is cost-effective, offers you the right set of tools and features to go online, and gives you an option of Scalability. Once your business kicks off and grows leading to increased website requirements, you can ultimately move to another type of Web Hosting.
Benefits and features of Shared Web Hosting
One of the biggest benefits of Web Shared Hosting is that it provides an affordable option to the users or website owners to get their websites online. If you are looking for low-cost option to purchase a Hosting Plan to start with your website, shared hosting is the best option available to you. Apart from cost-benefit, you also get benefits like a Managed Hosting Platform so that you do not have to worry about the management of platform patches and the Server. When you buy your Shared Hosting Plan from Kenotronix, your plan will include domain name, SSL Certificate, and more!
Many people hesitate to go for Shared Hosting as they think that there will not be enough resources for maintaining their websites. However, the reality is that Shared Hosting has grown and developed a lot and, there are many plans available with a scope of upgradation depending on your website requirements. Another concern which people raise about Shared Hosting is Security, as the Web Server is shared by many other websites. Here, you must remember that Security is one of the major concerns of the Service Provider as well. The Service Providers always strike to provide the best security features through SSL encryptions, Softaculous for cPanel, firewalls, and antivirus applications working 24/7 to keep your website secure. SSL encryption is a protocol followed while sharing data in a secured way between the sender and the receiver. Hence, you must ensure that whenever you buy a Shared Hosting Plan, the service provider offers an SSL Certificate.
Linux Web Hosting is generally considered the most secured option with regards to Operating systems. Kenotronix Linux Shared Hosting Plans offers Softaculous built into cPanel. This allows users to have one-click installation to get the website up and running within minutes.
All our plans include 24/7 network security, easy 1 click installation, user-friendly easy to use control panel, easy domain set up, resources on-demand, etc.
How do I know If Shared Web Hosting is best for me?
When you have to decide about choosing a hosting plan, do not just blindly go for expensive and dedicated server plans. Especially, if you are a beginner! It is advisable to gather all information and then decide. A Shared Hosting Plan can be the ideal choice to start with allowing you to scale up easily as required by your business needs. In case you end up consuming all your resources on Shared Hosting provide by your service provider, you can opt for VPS Hosting Plan where the Server is virtually fragmented to hold many servers within it.
For most business owners, the cost is a decisive factor. Many website owners also prefer to evaluate the money spent on hosting and maintaining the website against the lead and revenue generation achieved. Shared Hosting, here offers the most affordable solution to build a digital presence for the growth of your business.
Do let us know if you have any doubts or still want to be reassured whether your business requirements will be met by Shared Hosting? We will be happy to set things clear for you.