Professional-grade virtual private servers in Canada - with command line or control panel.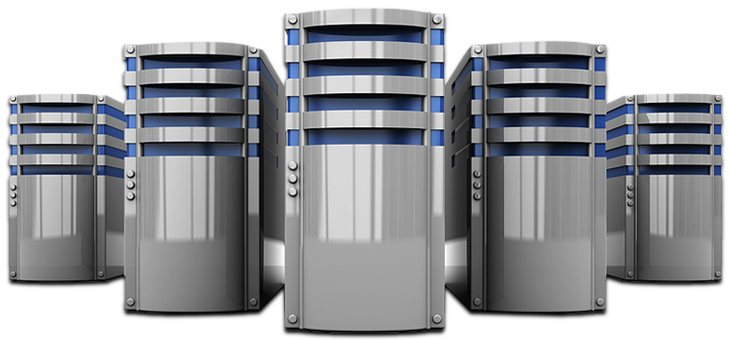 This is serious
Your business needs to rely on fast running web servers. That's why we have created virtual private servers you can trust.
VPS hosting is the workhorse of the web, and ours is thoroughbred. With our state-of-the-art data center, high-performance hardware, and expert-managed architecture, we deliver a VPS solution you can count on for speed, security and availability. We offer one of the best VPS hosting in Canada.
Ask our customers why they choose us and you will discover our exceptional service and support. Our Quebec-based support team is here 24/7/365 to answer all of your hosting-related questions and to help keep your sites operational.
All our VPS hosting plans include
Complete VMWare virtualization
Whenever you search for some information on the internet, you come across several websites related to the topic. These websites are hosted by a Web Hosting Service Provider to online store the website safely and in lieu of this service they charge a monthly fee.
There are many options available while choosing a hosting service provider for all types of businesses. However, VPS or Virtual Private Servers are always considered better than the Shared Hosting options for small to medium sized businesses.
Choosing VPS Hosting enables the business to get rid of troubles like storage, uptime and speed that is faced with most of the shared hosting plans.
VPS Hosting enables the business owner to avail benefits similar to that of a dedicated server along with other attached benefits without incurring the cost of a physical standalone server. So, upgrading to a VPS Hosting will allow instant deployment too, at a relatively low cost.
One of the best features of VPS Hosting is that you pay only for the services you use and, if you wish, you can anytime make additional upgrades easily.
There are many VPS Hosting Service Providers available in Canada. Following is a quick checklist to consider for choosing the best VPS Hosting in Canada:
Disk Size

Uptime

Customer Support and Service

Additional Features

Pricing
Whether it's webmail or professional websites a VPS server is the best available virtualization tool for your online business. Our high-performance servers provide for unlimited traffic which will strengthen your online presence.
Be it WordPress websites, Drupal, WordPress Blogs, Minecraft, drag and drop website builder, Joomla websites or virtual sandbox environment-our high-performance servers enable you to host flawless applications or services even when there is a requirement of high bandwidth.
What features are available with VPS Hosting Service by Kenotronix
Our VPS servers are customizable and scalable which provides provision for unlimited hosting, considerably lowers the chances of downtime, unlimited storage which can be expanded on need basis and, a dedicated server environment which is managed and optimized.
You also get root access to your virtual server which allows you to do the configuration as required by you through an easy  online user friendly interface with various operating systems like cPanel, Windows, Linux etc.
And all this at a click of a button, so that you hosting which is reliable and up and running within a very short time.
To sum up, you get best VPS hosting in Canada which provides you:
Cost Effectiveness, performance and scalability – to drive your business growth through online channels

You get your VPS that is located in Quebec, Canada

Unlimited Traffic on your website as you get 
Frequently Asked Questions
What does VPS Hosting mean?
Virtual Private Server or VPS gives you the option of a virtual partition which is independent on a virtual server. A VPS server can be imagined as a server with different sections within it. When you choose to take a VPS Server, you get one of these sections to manage the way you want. You can organise web files your way and also, can install operating systems or applications you want. And, thus you get the benefit of privacy, flexibility, cost effectiveness and security along with best match with your business growth requirements.
What is the difference between VPS Hosting and Shared Hosting?
To put it in simple terms Shared Hosting is similar to living in a flat in an apartment building where you share resources like pool, garden, laundry with your neighbors.
VPS Hosting on the other hand is like staying an independent duplex or home in a large colony where you are the one responsible for maintaining the space to suit your requirements.
VPS hosting gives you the option of a virtual environment that replicates a dedicated server while within a shared hosting environment. VPS hosting gives you freedom to customize to your business needs.
If you are a business owner planning to expand and expect higher traffic loads on your website, or you have plans to go for multiple business websites VPS is the ideal choice for providing the best user experience over Shared Hosting.
Why choose VPS Hosting?
VPS is the right choice particularly if you have a big business website to meet your goal of business expansion or you want to run large application based on your business requirements. VPS Hosting gives you the advantages of dedicated server at lower costs comparatively and with low maintenance. Unlike Shared Hosting you are free to decide on allocating resources like Disk space, CPU, RAM etc
What is Unmanaged and Managed VPS Hosting?
Unmanaged VPS servers are the ones where the hosting service provider offers no management or maintenance for your server, it is entirely user's responsibility to run and manage the VPS server. In case you are a tech savvy and have technical experience you can consider having a self-managed VPS Server.
In a managed VPS Hosting the hosting services provider manages your VPS Server so that you do not have to worry operating the technical details needed for running a server. If you lack the knowledge, experience and expertise of running internet servers you might opt for a Managed VPS hosting. Though the cost is higher than shared or unmanaged VPS hosting you get benefits like 24/7 live chat support /customer support services, regular system monitoring and data protection etc
What features are included and not included in VPS ?
Usually a VPS will include
OS install
24/7 support
One dedicated IP address
SSH Access
VPS generally does not include
Control Panel (Plesk)
Internal Support for VPS
Security Patches and Updates
However, if you are looking forward for adding these features too in your VPS hosting plan, do try our Managed Canadian VPS options.