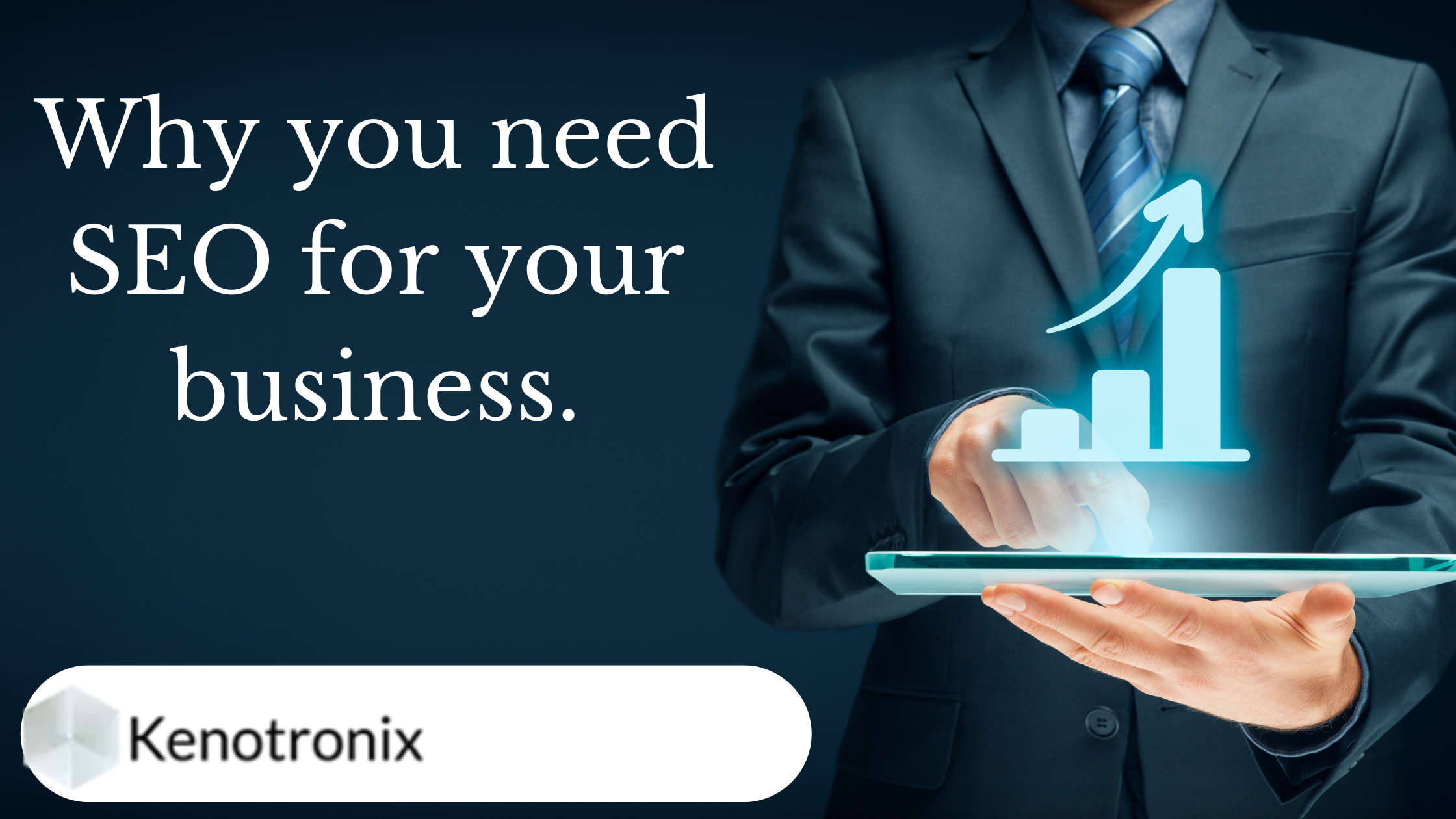 Why you need SEO for your business.
SEO is the abbreviation for "Search Engine Optimization." It involves designing and optimizing your website so as to make it more visible while the target customers or users search for related products or services in search engines like Binge, Google, etc.
To understand technically, SEO can be briefly stated as optimizing the content and the website in line with search engine guidelines and algorithms. 
Usually search engines have bots that keep crawling across websites, collecting the information provided on web pages and adding them in a Giant Index. These Indexes and algorithms are specifically designed to provide users with the best search experiences. This is where SEO comes into the picture!
SEO consists of on page, off page and technical parts as well. On page SEO includes the features which you can change in order to enhance rankings of your website. This can be the content, website speed, header texts, keyword strength etc. 
Whereas, off page SEO includes back-end or link building activities conducted on other websites that may improve your website's rankings. 
Technical SEO is something that deals with improving the health of your website, to make sure that it is fit enough to rank on google. However, implementation of these seo activities require expert knowledge and long term SEO strategy execution.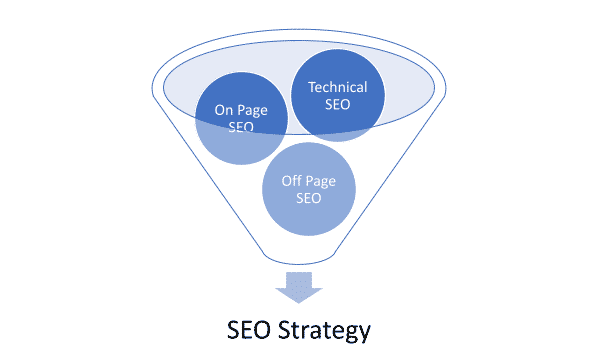 Why SEO has become more important than ever?
As we live in the digital era where customers tend to find everything from food to specialised services online, SEO has become an essential tool to bring more visibility to your business. 
A good SEO aims at drafting customized strategies for improving the ranking of your website on various search engines. The better the ranking, higher are the chances of more users/customers visiting your website adding to your list of prospective customers.
In addition to increasing traffic to your website, SEO also helps create Brand Value for your business in the long term. SEO has become one of the most important elements of Digital Marketing Tool which businesses are using to directly connect with their customers. 
An SEO expert helps to build your website and content based on searches and requirements of your target customers through effective keyword analysis. This is how SEO plays a win-win strategy. On one hand it presents the desired search results to the user and, on the other it helps businesses become visible to the target customer as and when required.
SEO is a strategy implemented with complete focus on your business and targeted customer segment over a period of time! Provided, you have chosen the right SEO company, the cost incurred on this digital marketing strategy will prove to be an investment. 
As Google considers SEO activities to determine which websites are eligible to rank higher for user queries on search engines. In a nutshell SEO is all about optimizing websites as per the google guidelines.
It is possible that you might be spending a good amount of money on marketing activities. But, if you haven't included SEO in your marketing mix, it's high time that you should think of spending a part of your budget on this digital marketing approach.
SEO as stated above is a long term, well thought, complex and challenging process that requires patience and investment. The results obtained through SEO are worthy of the investment in terms of the revenue and sales growth of your business. 
You are able to offer better user experience on a continued basis, better visibility of your website through improved rankings, more organic traffic all adding to the credibility to your business website. 
Also, if your website is better optimized there are very high chances that you will outpace your competitors. 
Today search engines cater to millions of users every day looking for information or solutions to their queries. SEO in such a scenario has become an indispensable marketing hack and competitive advantage.
Kenotronix Ltd is a web hosting, virtualization and colocation service provider based in Quebec, Canada. Since 2011, the company has provided businesses around the world with reliable information, professional services, hosting websites, domain registrations, emails, business applications, and other Internet content.