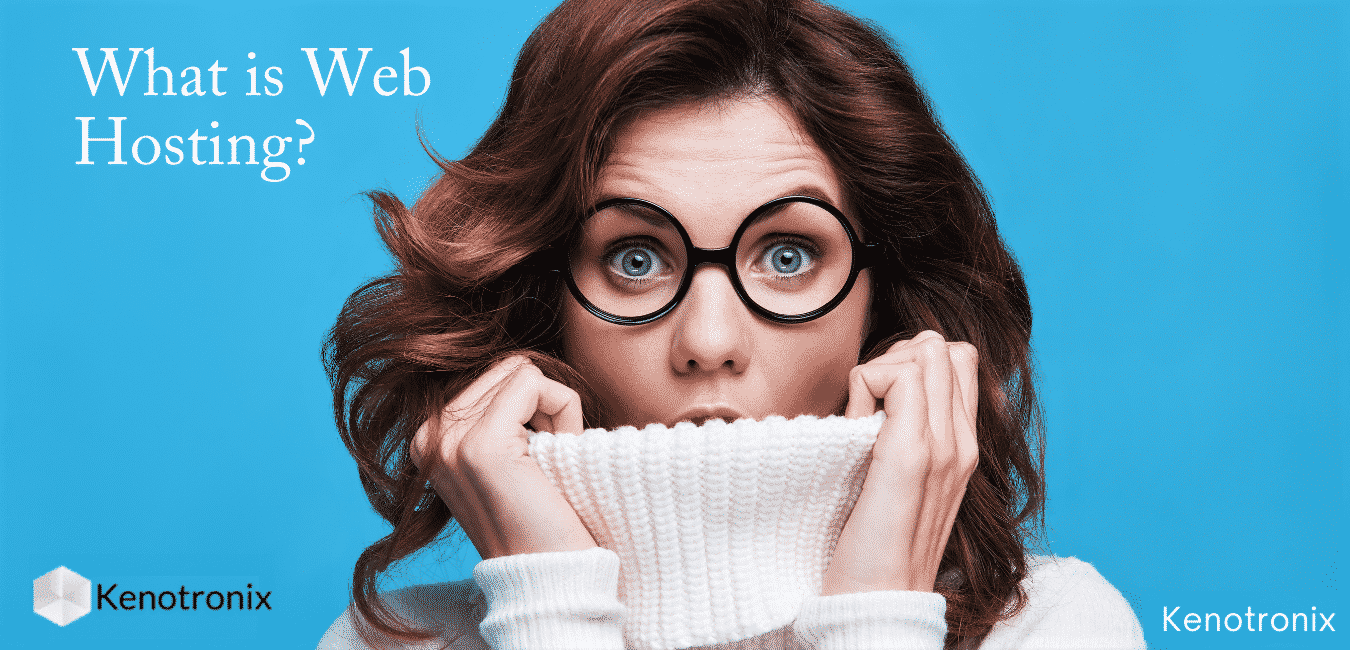 What is Web Hosting and Why do I need it?
If you are reading this blog, we believe that you want to design a website or showcase your passion or business online and searching for a web hosting.
This blog says all about web hosting that you always wanted to know. At the end of this blog, you will have all the information about web hosting services such that you make an informed decision when you buy a hosting service for your website.
Sounds good to you?
Let's get started!
Web Hosting is like a home for your website. It is the online location to save your website. To ensure that it is secured from malware attacks and safe from other online viruses, we recommend choosing the best hosting provider in Canada.
Now, let's learn a few technical terms about hosting. In the above paragraph, we mentioned hosting as a home for your website. In technical language, this home is called a server where your website is stored.
Just like the data in your laptop is saved in hard disk or SSDs these days; similarly, to store your website, big servers are hired on rent for as long as you pay to the service provider.
So, saving a website in servers or home or host is termed as web hosting, hosting your website on servers.
This was all about web hosting you ever should know about.
Now let us discuss whether you really need a web hosting service or you can even access your website without buying a hosting service.
So, the big question that most people search for is..
Do I really need to host my website, and Why?
And the answer is straightforward.
When you build a website, you get two options to try your hands on.
Either you can build an entire website offline on your local computer and later shift it to an online server, or you can build a complete website on your own using online portals like WordPress, Shopify which gives you tons of DIY options to try your hands on.
In both these scenarios, you will need a web server so that your website can be accessible to everyone out in the online world or get it higher on Google search results.
Let us consider that you are designing a website to showcase your passion or promote your business, so obviously, you would like to let your prospective customer visit it online.
For this, you will have to buy a rental space on the hosting server to store your website to be accessible to the online world.
Now, when you are clear about what a website hosting is and Why you need one, let's talk about getting the best website hosting provider in Canada.
There are multiple options to buy one; either you can buy hosting and integrate your website and domain on your own or hire a company that can handle all the hassles and let you focus on just building your website.
Kenotronix is one such company that offers you turnkey solutions to set up your website and promote your brand online. Our mission itself says, "Kenotronix overdrives your web profitability," and we stand for it.
You just need to buy a domain that's relevant to your passion and sign up for our web hosting services at only $4.95 per month (less than a cup of cappuccino)
With hosting, you also get our super easy DIY website builder designed to let you build your website in just a few minutes and launch it online.
So, this was all about web hosting. If you need more information on it, then feel free to fill-up the form below.